Tailoring and Science may seem like very different subjects to learn about in school, but we assure you that both can be taught to eager young students harmoniously en tandem.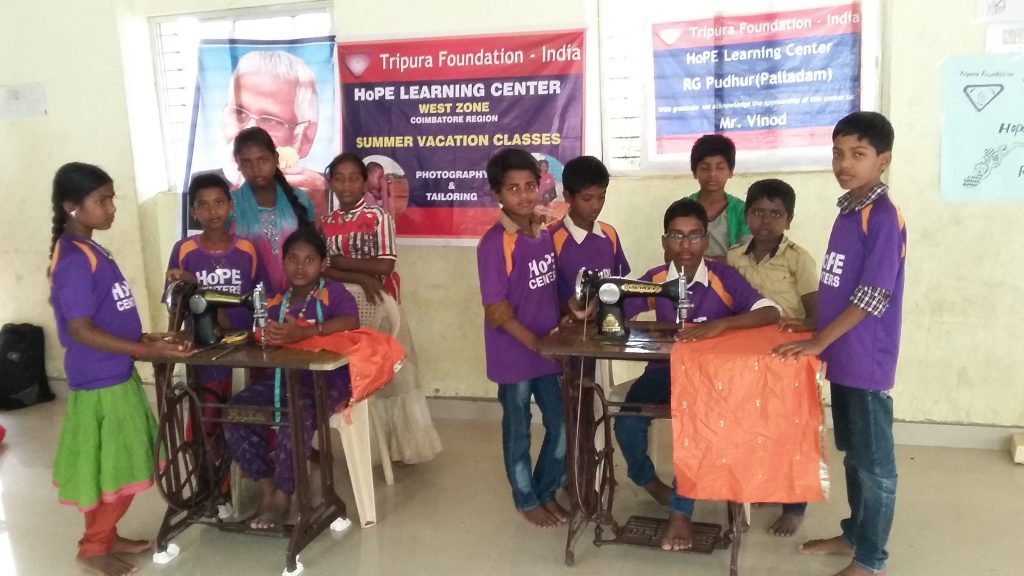 During our summer workshops, Mrs. Lakshmi and Mrs. Stella trained the children in Tailoring, a skill which will allow many of them financial independence to help provide for their families in the future.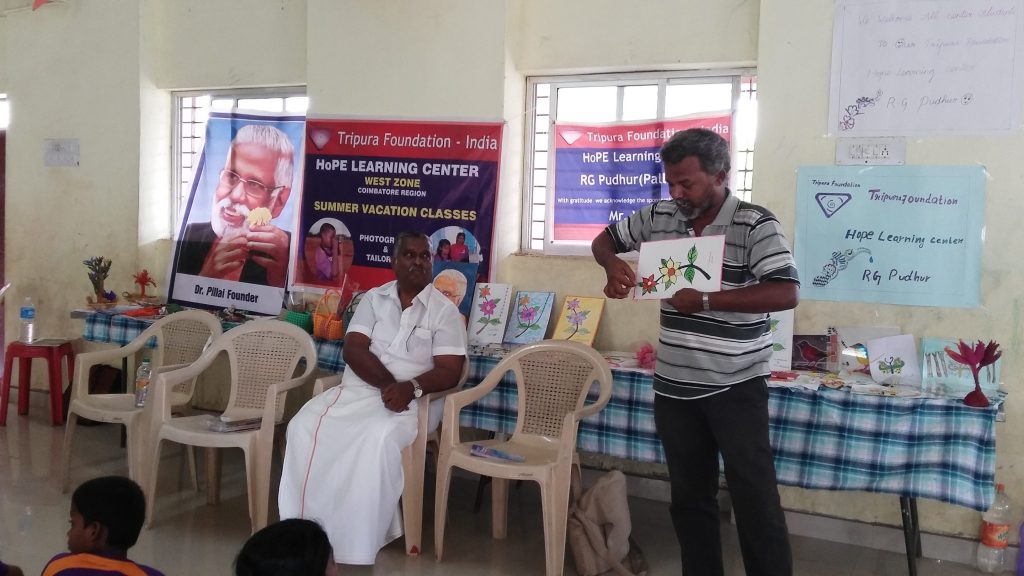 In between lessons about garment measurements, Mr. Nadarajan and Mr. Thiyagarajan of Tamil Nadu Science Forum were invited to give speeches about how the knowledge of science can make life easier when dealing with routine daily challenges.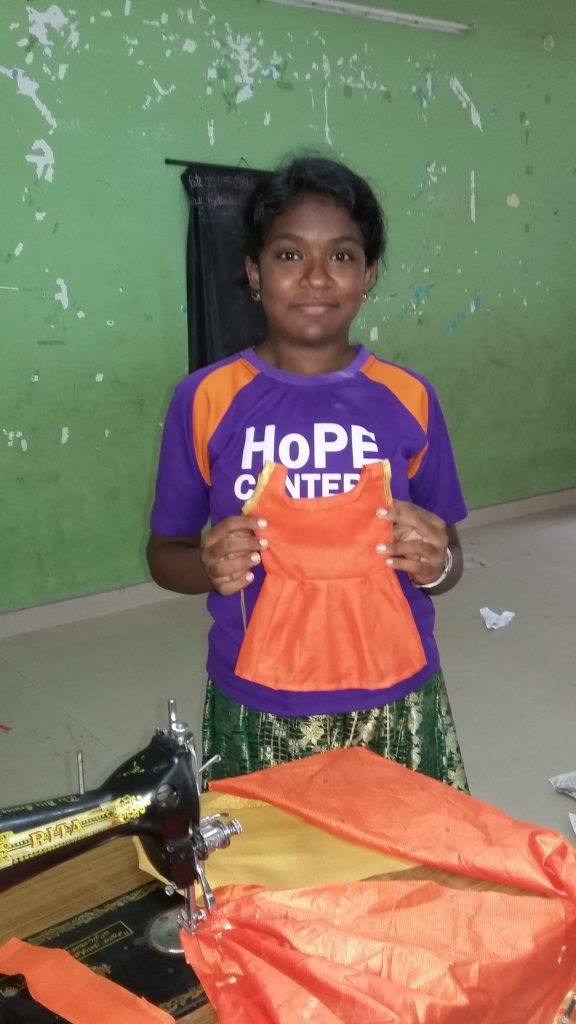 Our children were doubly enriched with lessons about straight seams, sound waves, hemlines, solar systems, fabric choices, road safety systems, threading bobbins and species within the natural world.
During a special event, guests viewed garments made by our HoPE children and encouraged them wholeheartedly to continue with their lessons. They also praised Tripura Foundation for equipping the children with both lucrative skills and greater knowledge.
It doesn't take much to sow seeds of HoPE in the hearts and minds of children. For only $10 a month, you can sponsor a HoPE Center child all year long, including attendance at summer workshops. For a one-time gift of $30, you can cover the costs of a local child during one of these transformative summer training opportunities.

Also, keep an eye open for one final story about our jewelry-making class and look back to the last few posts to read about our children learning other skills within their special chosen trade groups!