10 percent of elderly people in India are destitute
23 million people live below the poverty line
Most elders end up in desolation
Government pensions are insufficient
Surviving on one meal a day or less
Deteriorating health due to aging
No family care
Million live below poverty line
Million Illiterate people in India
Challenges
Elderly people need to work simply to survive until the day they die. 75% of the elderly population in India are from a marginalized class of society. Most end up in absolute destitution in the last years of their lives when they have neither the capacity nor ability to work. They lack any kind of safety net by way of family or community support system.  The status of "destitute elder" not only undermines their dignity and self-respect, but also exposes them to increased risk of exploitation, abuse and further impoverishment. In simple terms, the greatest challenge ahead is formulating appropriate and customized responses to "caring for the needs of the elderly."
Solutions
A group of children spoke to our Hope Learning Center coordinators about this problem, we promoted efforts so that they and other children at 85 Hope Learning Centers could deliver meals and clothing to poor elderly people on the holiday of Diwali in October, 2013. Since then, we have encouraged generous individual donors to sponsor the needs of 65 of our neediest elderly villagers.
Caring for the Elderly
Destitute, elderly people all over India are often abandoned by relatives who cannot afford to provide for their needs. Some elders can only afford to eat once a day or not at all. They can't buy medicine for the ailments that come with their advanced age. Often, their own children may not have enough means to support them. We are on a mission to change that. Our aim is to ensure the elders who have no one else to turn to receive the support they need.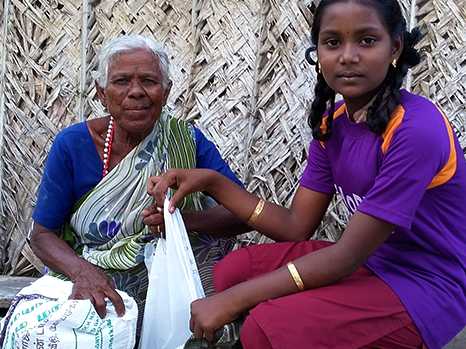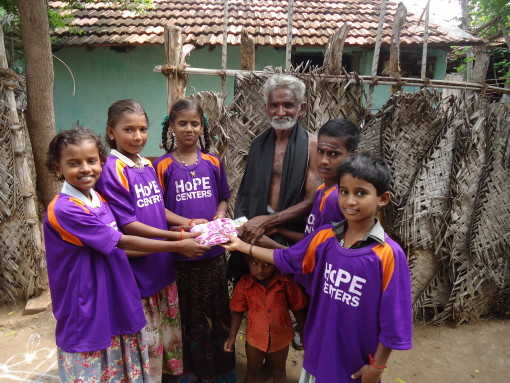 Develop Compassion in Our Children
This program was actually born out an idea that our Hope Learning Center children had. The center brought a sense of peace and belonging to the children and they appealed to the founders to give a similar feeling to their elders and elders of the community. Read the full story
here
. This is a perfect illustration of children stepping forward with acts of compassion towards the community.
Increase Quality of Life for the Aged
The Hope for the Elderly program reaches elders right in their community – going door to door to provide them with food, clothing, medical care and basic necessities. Hope delivered right to their door.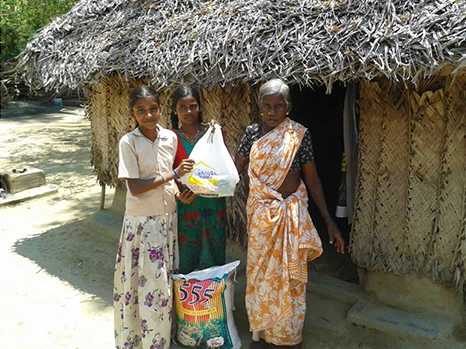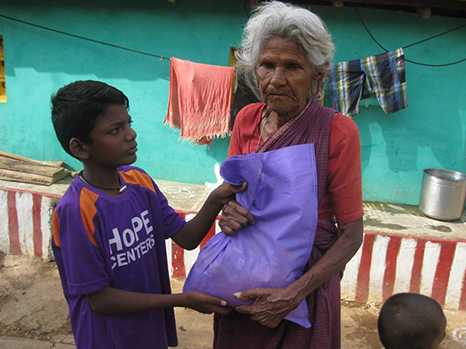 Provide Medical Treatment
Preventable diseases are predominantly found in impoverished communities, and the elderly are often affected the most. It can be difficult for them to come across even the most basic necessities. Our
Hope for the Elderly
program provides a basic level of medical treatment to help alleviate some of the pain that elders in the community are facing.
Safer Living Conditions
Thousands of elders in India and all over the world are destitute. Some of these elders are living in severe conditions. For some, they are living in locations which may be uninhabitable, unsafe and possibly fatal. Our Hope for the Elderly Program strives to reduce this risk to our blessed elders and bring some safety and comfort to their lives.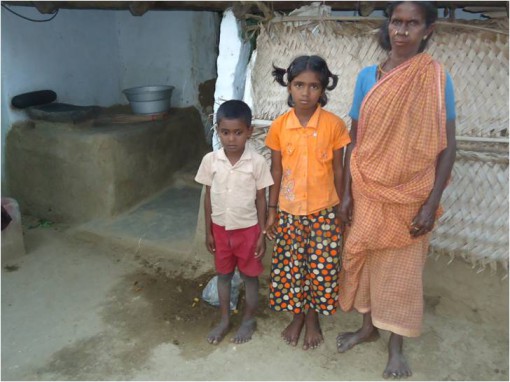 Where Do Your Donations Go?
Goodalur Goundampala - 1 Elder
Tiruttani - 16 Elders
Where are the Hope Elders Located?
Currently we have Hope Elders located in the following regions in India:
Coimbatore
Erode
Goa
Goodalur Goundampala
Gumudipoondi
Kodaikanal
Kumbakonam
Madurai
Pannimadai
Tiruttani
Trichy
Sponsor an elder for $40 a month for one year. Sponsorship includes daily meals, clothing, medical care and improved quality of life. You will receive a quarterly picture and story of the elderly person that you sponsor.