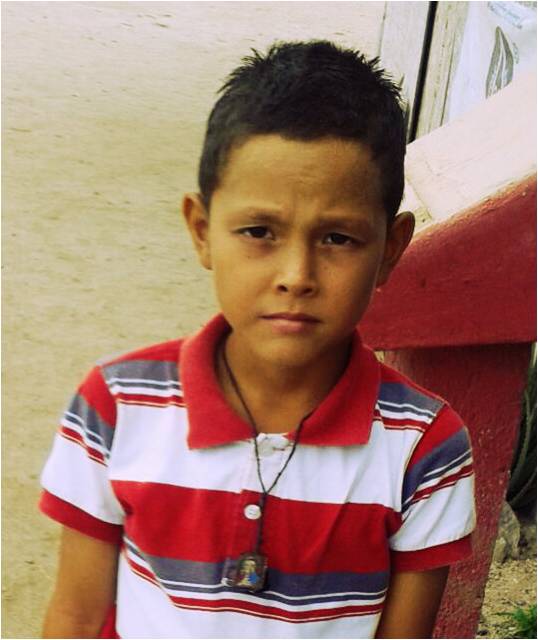 At Tripura Foundation, one of our greatest satisfactions is witnessing the positive transformation of children; even one small child.
At first sight, Marcos Gabriel García Crespo seems quite serious and shy. This is because he didn't grow up knowing how to smile. He lives in a small shack in La Paz, Mexico with his parents and three siblings. Life is tough and they rarely have enough to eat or to celebrate.
When we asked him what had changed for him after he attended activities at his local HoPE Learning Center, he replied: "Since I started coming to the Center I feel joy. I am happy! I like coming here because I learn many things, play and eat. When we do the Phonemic Intelligence sounds, I see purple, pink and blue lights and I feel great. At home, I'm more relaxed; and, at school, I am learning better."
Unfortunately, this former HoPE Center is no longer operational due to situations beyond Tripura Foundation's control. Yet, Tripura Foundation helps many children like Marcos through our Phonemic Intelligence school programs in Mexico, India, the USA and other nations.
For a one-time gift of $108, you too can bring a smile to the face of a sweet child like Marcos for an entire year.  Donate today!