Are you feeling like you would like to do something positive and proactive to bring healing to the people, lands, plants and animals recently affected by the natural disaster?
Join us in holding hands, sending light and love, and raising voices in song- together, we can create a tangible energy of love and peace on this planet.
Beginning on Wednesday, March 16th, Pillai Center and Tripura Foundation are joining together to host a daily prayer ceremony for Global Love and Peace.  The daily ceremony will be hosted at our Pillai Retreat Center in San Diego, a vortex of love and peace.
We invite you to join us for our monthly Global Call for Love and Peace, as we come together on a conference call and pray together, fill ourselves with Grace Light, and transmit light to all in need of healing.  Our monthly Global Call for Love and Peace is our way of sharing our daily ceremony with everyone, and creating an even more powerful vortex of Love and Peace for healing the planet.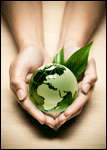 First Call
Date: Sunday, March 20th (first day of Spring in Western Hemisphere)
Time: 11 AM EDT (www.timeanddate.com for time zone calculator)
Call in Number for Live Call:(760)569-7676
Access Code: 902673#
Please Note: Call will be recorded
Playback Number: (760)569-7699
Access Code: 902673#
How to Participate in Future Calls and Join Our Global Community in HoPE:
Look for Updates and Notifications On Facebook: 'Like' Us
Go to http://www.facebook.com/pages/Tripura-Foundation-Builds-HoPE/366177747363?ref=ts
The Information Will Be Given here  on HoPEPostBlog and in  Future HoPE Posts Newsletters
Love, Light, Peace and Healing HoPE,
Team Tripura HoPE