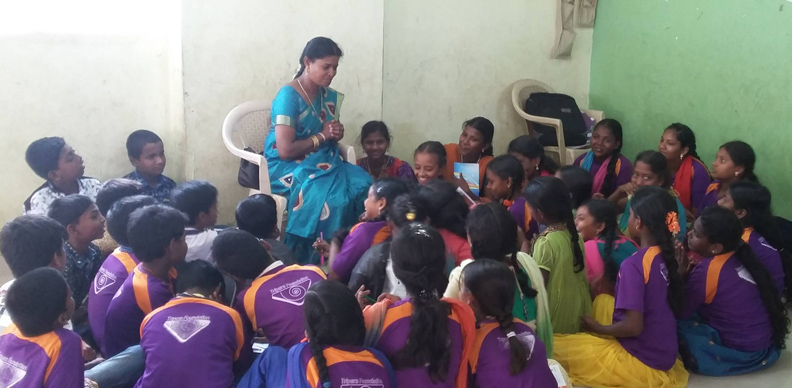 At HoPE Learning Centers, children are taught many things – traditional academics, innovative life lessons, physical fitness, cultural awareness and skills that will possibly improve their abilities to support themselves in life.
During May, at RG Pudur Center, sixty children (40 HoPE Center students and 20 locals) were inaugurated into one of Tripura Foundation's voc-ed summer training camps, where they welcomed esteemed volunteers, experts in their fields, with hand-made bouquets of flowers.
After initial presentations, like one about how to practice and  improve listening skills, the children were broken up into small groups to learn about basket making, cake making, crafts using waste materials, glass and fabric painting, jewelry making, hair styling and tailoring.
At the end of the program, all of the children were happy that they learned trades that were enjoyable and could spare them from hard futures trying to eke out wages as unskilled laborers.
Unfortunately, despite enormous popularity, we had to limit attendance at these popular workshops.  However, it doesn't take much to transform the lives of children. For only $10 a month, you can sponsor a HoPE Center child all year long, including attendance at summer workshops. For a one-time gift of $30, you can cover the attendance of a local child during one of these transformative monthly training events.
Also, keep an eye open for upcoming stories with photos about our children learning skills within their specially chosen trade groups!