HoPE Expands Rapidly in the Spring- 27 New Communities to be Served
Spring is a magical season full of new growth, new colors, and new light. No matter where you live, Spring brings the energy of new opportunity and excitement for what lies ahead. Tripura Foundation is utilizing this energy of Spring to ambitiously find new communities and new families that need our help most through our HoPE Learning Centers. 
Our goal is to plant the seeds of HoPE within 27 more impoverished and neglected communities this Spring and watch this HoPE bloom as we open 27 new Learning Centers in July.
Yadeesh, the Tripura Trustee in India, shares this enthusiasm for new growth as he describes the heart-warming process of selecting new locations and the most deserving children and families for the new HoPE Learning Centers.
If you are interested in donating to Tripura Foundation, this is a great place to start. Cultivate Hope within yourself and feel renewed as you contribute to a new life for these children, families and communities.
Spring into Action for HoPE!
We Need You to Build HoPE
Each HoPE Learning Center selects 35 poor children from small rural villages.  Most of these children have a single parent or no parents due to neglect or abuse- the family is just struggling to survive.  They do not have role models to show them a different way of life.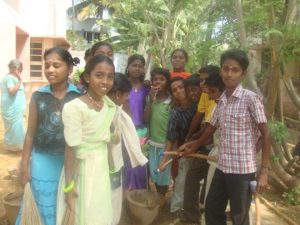 This is where YOU come in.  YOU become a role model for these children by supporting their education and providing an opportunity to change their destiny.
 Three Gifts of HoPE that Keep on Giving:
Building Confidence: as the children learn to take proper care of their bodies with healthy nutrition, hygiene, and yoga, they begin to develop self-esteem and confidence.
Developing Knowledge: as each student receives academic tutoring, this knowledge will open the door to new possibilities.  As children become more comfortable with their school lessons and expand their interests; they can help their fellow students develop better study skills.
Awakening Consciousness: Phonemic Intelligence teaches the children the power of sound to awaken their consciousness and cultivate discipline, courage and emotional stability.
Building leadership, self-esteem, academic achievement and personal transformation tools will enable the children to create a brighter future.  As these children become more confident they begin to help others and act as role models within their own families, school, and communities. 
 Make an impact in the life of a child, a family and an entire village.
HoPE Brings us Together
This Spring, the HoPE of a new opportunity for these children reminds us that we are all responsible for taking care of our global community. We all need a role model to encourage us and we all need education to inspire us.  This HoPE of a brighter future is what brings us together.  Let us help these children move beyond the limitations of poverty as we join together to bring more HoPE to the world in 2012.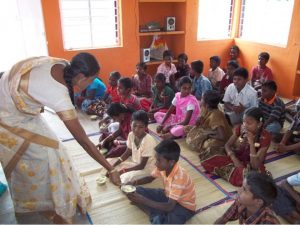 You can make a big difference with a small donation.
$10: for the price of 1 movie ticket, support 1 child at a HoPE Learning Center for 1 month
$50: for the price of a video game, support 5 children at a HoPE Learning Center for 1 month 
$120: for the price of a daily latte for 1 month, support a child at a HoPE Learning Center for 1 year
$250: for the monthly average a family spends on fuel, support 35 children at a HoPE Learning Center for a month
Give today and watch your Spring donation grow and flourish throughout the year!