The UN estimates it would cost 30 billion a year to end world hunger. That means if everyone in the US and Europe gave approximately $1 a day, we could feed the entire world.
Hunger Shouldn't Exist
Every 3.5 seconds, someone in the world dies from hunger. Food is a luxury many of us take for granted, but there are those who struggle every day just to secure one meal. The truth is the world produces enough food to feed everyone. Estimates put the world agriculture yield capable of providing approximately 3,000 calories of food per person, each day.
Our Solution
Poverty and unequal distribution of resources are the real culprits behind hunger. Our Million Meals of Hope program works to get food into the hands of people who need it most. Low overhead costs and heroic partners and volunteers allow us to feed 5 meals for every $1 we receive. Since July 2013, we have been able to feed over 8 million love-filled meals to hungry people each year.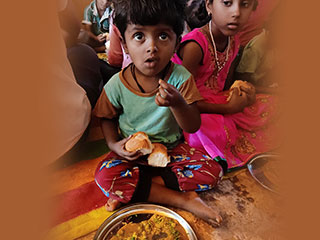 Of the population of Asia, about two thirds, goes hungry every day.
Indians die of hunger per day
Of deaths of all children under age five, 3.1 million a year, are due to poor nutrition.
Eradicate Global Hunger
The world produces enough food for every human being. Our goal is to expand our Million Meals of Hope program to make sure people who need food receive it, no matter what part of the world they live.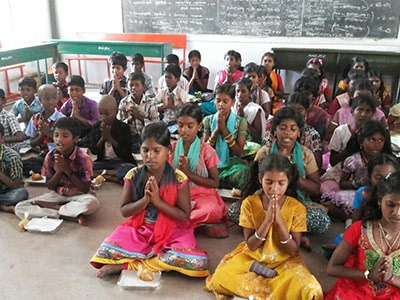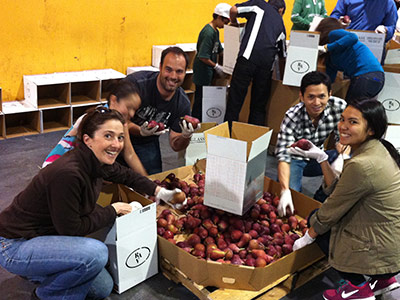 Partner with Organizations with the Same Goal
To strategically consolidate efforts, we seek to partner with food banks that have local and national reach.
Low Cost Feeding
We aim to cost effectively purchase and distribute food tothose who need it most.. This allows us to buy more food with donor contributions. We are able to feed 5 meals with $1.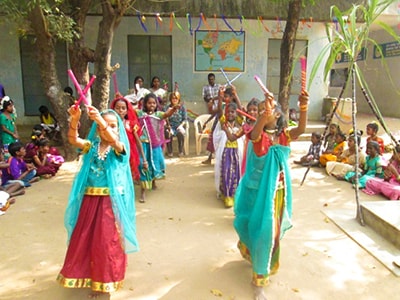 Our Proudest Achievements to Date
Over 8 Millions of Meals Fed
World hunger can be solved, but we all need to pitch in. You can help by giving just $1 a day ($30 a month) or whatever you can at this time.
$1 = 5 Meals fed