Childhood Poverty in India
4 Million children between 6-11 are not enrolled in school
1 in 4 children are malnourished
3,000 children die each day from food related illness
Challenges in Indian Education
Shortage of government funding
High drop-out rates
Not enough schools
Lack of qualified teachers
Illiteracy Causes
High child mortality rates
Poverty
Malnutrition
Poor Health
"HoPE Centers are the most effective way out of the poverty trap."
What is a HoPE Center?
HoPE Centers are after-school centers where severely impoverished children from rural Indian communities are provided with Phonemic Intelligence training, a nutritious mini-meal, yoga, personal transformation lessons, love and support for a HoPE filled future and a new positive identity.
Percent of Indian children drop-out of school by age 13
Percent of Indian children are malnourished
Million illiterate people in India
Problem
Children who grow up in severely impoverished rural communities of India have little chance of happiness. They lack the basic necessities and support to maintain their health and their education. Hopeless, they often follow in the footsteps of family members who lead lives of hard labor, begging or fall victim to an early death.
Solution
HoPE Centers provide the poorest children of rural Indian communities a safe-haven for development. Each after-school center hosts an innovative curriculum as well as basic necessities including nutrition, love and support. Many of our students have gone on to college with a real opportunity to leave their poverty roots behind and bring back positive and sustainable change back to their communities.
What Happens at A HoPE Center?
Our HoPE Centers help children in need transform into the best that they can be- highly intelligent, positive and compassionate individuals who give back to their communities.
On a regular basis, they are given: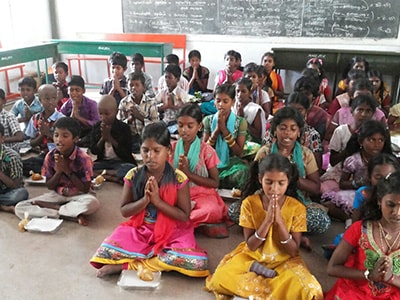 Mini-meals food to provide protein and nutrition they do not receive at home.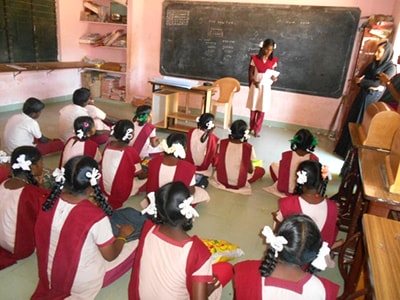 Dr. Pillai's innovative Phonemic Intelligence technology, a brain changing technology that unlocks the latent intelligence living inside us all.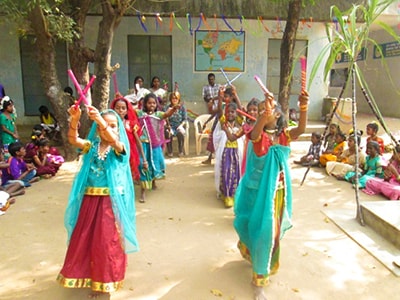 Loving support and positive social interaction with other HoPE children, our selfless volunteers and visiting donors.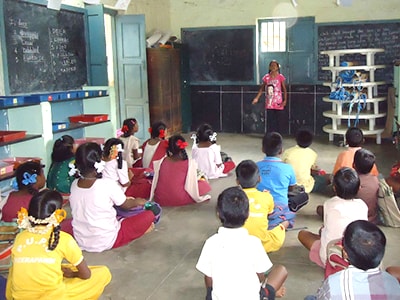 Guided yoga exercises to give them both mental and physical strength.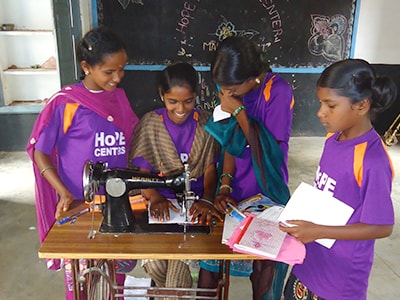 Compassionate life skills we inculcate through regular community volunteering, encouragement, and recognition of compassionate behaviors and actions.
Hope Learning Center Activities and Celebrations
We provide a well-rounded curriculum for our Hope Learning Center students that offers them opportunities to explore, celebrate and grow in a safe and loving environment.  Your support is what makes these activities possible.  Donations for activities go towards classroom supplies, instructors, field trip entry fees and bus costs (when applicable).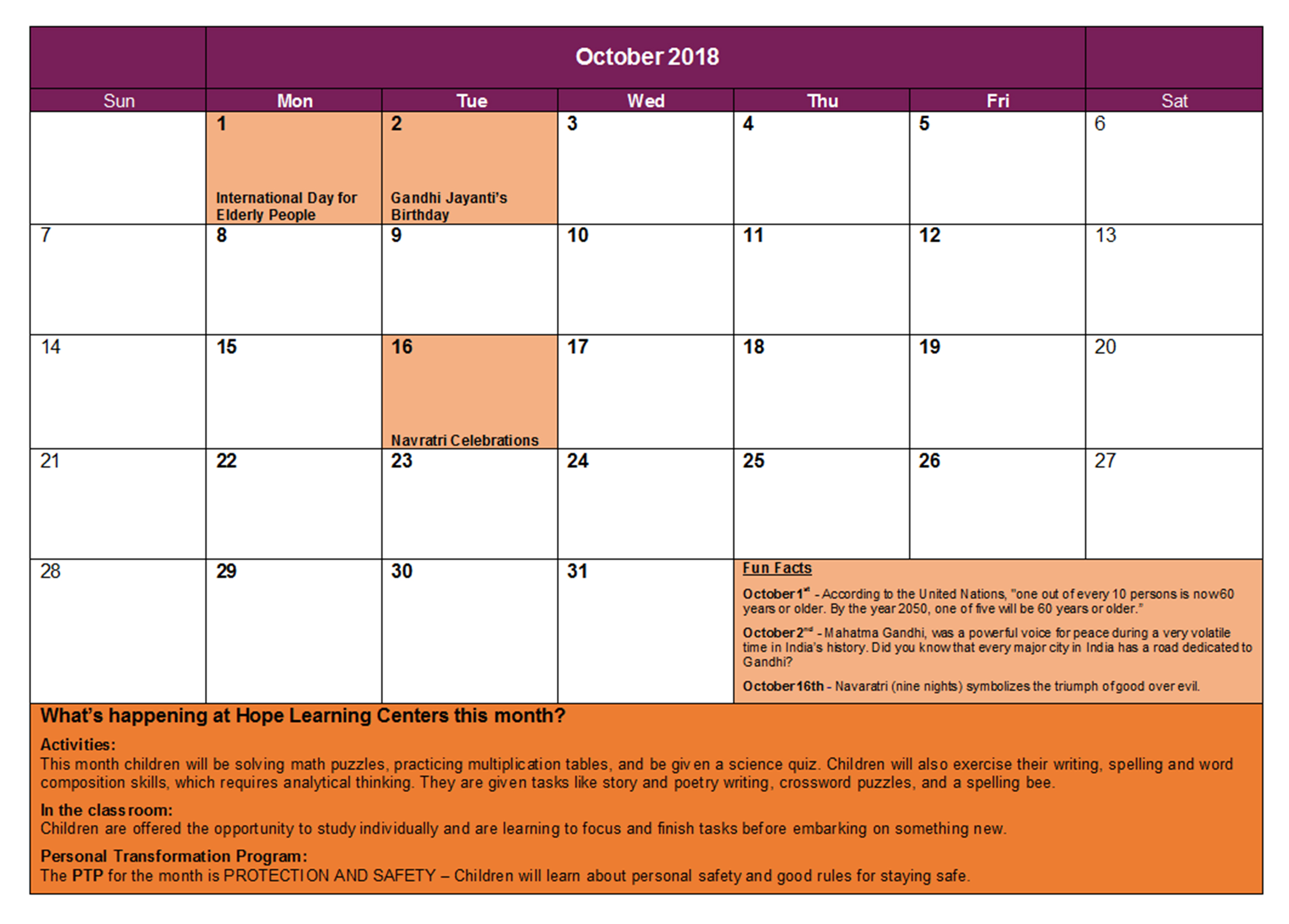 Where Do Your Donations Go?
Latest HoPE Learning Center Stories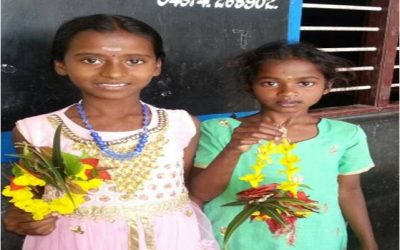 Ragavi and Ragini came to our HoPE Learning Center in Eari in need of stability, friendship and guidance. Now they are best friends who make beautiful flower garlands, birds and animals out of colored paper. They have brought much joy to others in their families and... Read More ›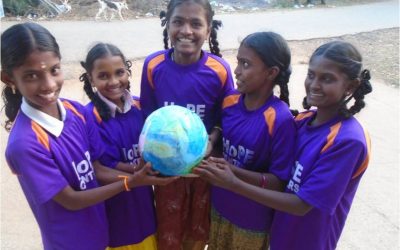 International Women's Day (March 8) is a global day celebrating the social, economic, cultural and political achievements of women. The day also marks a call to action for accelerating gender parity. During this holiday, HoPE Learning Center children of both... Read More ›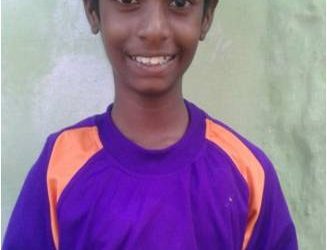 Boopathi is one of the more fortunate children within our system of HoPE Learning Centers. He lives with one sibling, parents and grandparents. His father works as a garage mechanic and earns just enough money to support the family. Boopathi doesn't take his... Read More ›
Sponsor a complete HoPE Learning Center for $350 per month for 40+ children. Sponsorship includes daily meals, clothing, medical care, education, and monthly trips.
Sponsor A Center Now